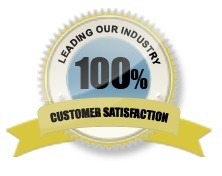 Our company was built on a simple premise. Your job will be completed 100% right…No Shortcuts!" You never have to go to a third party to get an issue resolved. Our warranties and guarantees are unmatched in our industry. There is no fine print on any of our customer agreements. Our staff works for you. Our Comfort Consultants are thorough, expertly educated professionals with the training to do the job right. In fact, with the specialized ongoing training we take part in, we can solve problems that 99% of our competitors can not. Our technicians are highly trained and skilled craftsmen. They are licensed, drug-tested, and are available to serve you with 7 day service, 365 days per year. We will be there for you on the hottest day of summer or the coldest day of winter. We will be there for you on all major holidays and every day and night in between.
We Offer Quality Air Conditioning Repair Services
We are a certified Florida "Class A" licensed and insured contractor. We will provide the finest equipment, installed by the finest people. Our pricing will always be fair. The value you receive will be unparalleled. You will not be misled. You will not be disappointed. There's a reason we are rated #1 in customer satisfaction for all of South Florida. These are just some of them.
We are not your typical contractor, and it would be our pleasure to handle your project. The reality is, if you trust us with your project, it will be completed as promised. Our work will be 100% Right or we will make it right. That's our Guarantee. Period.
If we don't fulfill any one of these, call me personally. I'll make it right!
Chris Pompilio – Vice President
954-210-5303