Air Conditioner Maintenance, AC Service & AC Tune-Up

Southwest Ranches, FL, Weston, FL, Davie, FL, Plantation, FL & Sunrise, FL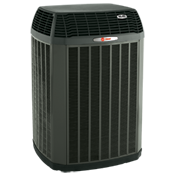 There's no debate over the importance of annual air conditioner maintenance. Professional upkeep trims the cost of operation and ownership. Clean components, running at peak capacity, combat breakdowns, maintain maximum efficiency, provide superior comfort, and last longer. To get the most out of your investment, contact PROTOCOOL Cooling Solutions at (954) 793-4785. We provide convenient, affordable, and skilled service across Sunrise, FL & the surrounding areas. As your local Trane Comfort Specialist Dealer, our team is qualified in all makes, models, ages, and types of cooling equipment.
Expert A/C System Services
Recognizing your hectic schedule, PROTOCOOL Cooling Solutions answers with seven-day services, including holidays. Our NATE-certified team keeps up with evolving technology and is prepared with the specialized tools to complete accurate troubleshooting, meticulous service procedures, and swift turnaround.
Give our team a call for all your air conditioner repairs, maintenance & installations!
We don't cause damage, always clean up after ourselves, and take the necessary strategies to optimize the performance of both residential and commercial cooling systems. Choose PROTOCOOL Cooling Solutions to protect the comfort, efficiency, and air quality of your home or business. We offer expert air conditioner maintenance anywhere throughout Sunrise, Weston, Davie, Plantation & Southwest Ranches, FL.
Air Conditioner Service Sunrise, FL | AC Tune-Up Southwest Ranches, FL | Cooling Weston, FL, Davie, FL, Plantation, FL
Air Conditioner Service

∴

HVAC Service

∴

Cooling

∴

Cooling Service ∴ Southwest Ranches, FL ∴ Weston, FL, Davie, FL, Plantation, FL ∴ Sunrise, FL